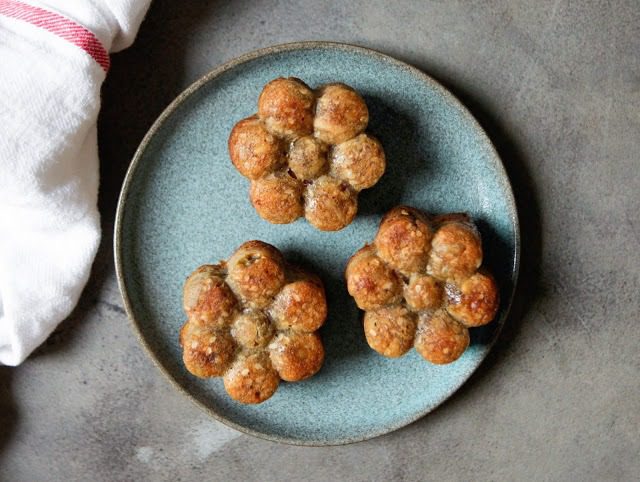 Paleo Moon Cake (Mixed Nuts and Seeds)
In Vietnamese and Chinese culture, the Moon Festival (also known as Lunar Festival or Mid – Autumn festival) is a time to spend with family and gather around delicious food. It is held on the 15th day of the 8th month on the lunar calendar. This was definitely one of my favourite times of the year growing up. Friends and family would come to visit, gifting each other different varieties of delicious moon cakes (known as Banh Trung Thu) which had green bean paste, red bean paste, taro paste or mixed nuts & seeds inside. Each cake had one or two salted duck yolks inside representing the moon and making the perfect combination of sweet & salty!
Paleo Moon Cake
This Paleo moon cake version is grain free, dairy free, refined sugar free and can also be nut free for school snakes. They make a great nutritious treat or handy grab and go breakfast and keep for a week in an airtight container.
All you need to do for this recipe is mix all the ingredients in a bowl, pour into moulds and bake 🙂 If your super lazy, they can be baked in a slice tin and cut into squares or bars. I have left out the salted duck yolk as it isn't so easily accessible for most, but feel free to add one in the middle of the mould if you have access to them (from asian grocery stores).
Allow a little more time if you have little hands that love to help you in the kitchen. It's a great recipe for the kids to make.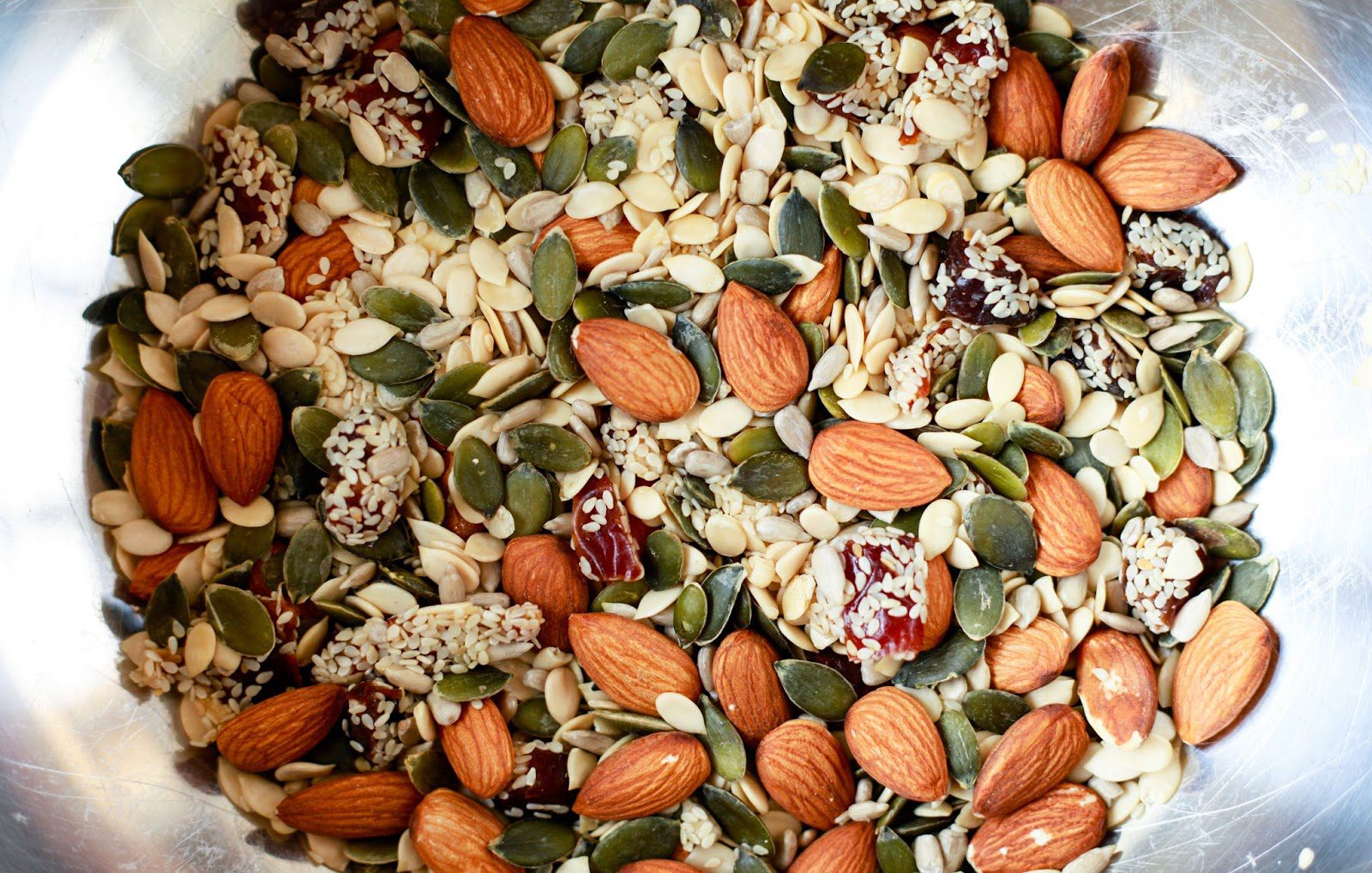 Measure out all the dry ingredients
Add all the wet ingredients and combine well
Any type of moulds will work for these Mixed Nuts and Seeds Moon Cakes, including Muffin tins or a slice tin
 Once cool enough to remove from the moulds, allow to cool completely on a wire rack
Mixed Nuts and Seeds Moon Cake (Paleo Friendly)
      Moon cakes are all about families spending time together so make some with your kids this

weekend 🙂
Thank you for supporting this site with purchases made through links in this post <3
PALEO MOON CAKE (MIXED NUTS AND SEEDS) PALEO, GAPS
Makes: 12 to 24 Moon cakes (dependant on the size of your mould)
Prep Time: 5 mins (unless you wish to soak the nuts and seeds overnight)
Cook Time: 20 mins
hope you enjoy! May xx
You will need (I always use organic when possible):
3 eggs
extra coconut oil to grease the moulds
Method:
preheat the oven to 160c degrees (320 fahrenheit)
in a large mixing bowl, measure and add all the dry ingredients and
add all the wet ingredients and combine well
oil your moulds with 1/2 tsp coconut oil in each mould
spoon the batter in, if using muffin tins, only fill them halfway as you don't want these cakes thicker than 1 inch
bake in the oven for 15 minutes if your moulds are about 1cm thick or 20mins for 2cm (1 inch approx) thick
remove from the oven and allow to cool for 10 minutes before removing from the moulds
allow the moon cakes to cool completely on a wire rack before storing in an airtight container
this is a really simple recipe the kids can also join in on, my 3 yo really enjoyed helping with the measuring, mixing and photo styling 🙂
Paleo Moon Cake
Paleo Moon Cake (Mixed Nuts and Seeds)
Serves:
12 to 24 Moon cakes (dependant on the size of your mould)
Ingredients
3 eggs
8-10 medjool dates (pitted and finely chopped) (buy on iherb or amazon)
1 cup tahini (buy on iherb or amazon)
½ cup coconut oil (buy on iherb or amazon)
½ cup sesame seeds (buy from iherb or amazon)
½ cup raw almonds (buy on iherb or amazon) - leave out for nut free
½ cup pumpkin seeds (buy on iherb or amazon)
½ cup shelled watermelon seeds or sunflower seeds (buy on iherb or amazon)
¼ cup raw honey (buy on iherb or amazon)
¼ tsp salt (buy on iherb or amazon)
extra coconut oil to grease the moulds
Instructions
preheat the oven to 160c degrees (320 fahrenheit)
in a large mixing bowl, measure and add all the dry ingredients and
add all the wet ingredients and combine well
oil your moulds with ½ tsp coconut oil in each mould
spoon the batter in, if using muffin tins, only fill them halfway as you don't want these cakes thicker than 1 inch
bake in the oven for 15 minutes if your moulds are about 1cm thick or 20mins for 2cm (1 inch approx) thick
remove from the oven and allow to cool for 10 minutes before removing from the moulds
allow the moon cakes to cool completely on a wire rack before storing in an airtight container
this is a really simple recipe the kids can also join in on, my 3 yo really enjoyed helping with the measuring, mixing and photo styling 🙂