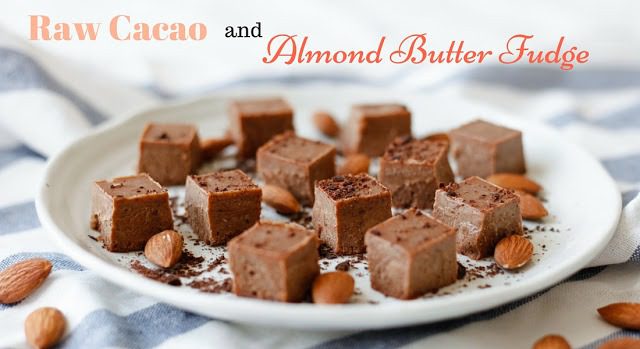 Raw Cacao and Almond Butter Fudge
Since we removed pre-packaged treats from our kitchen I am always trying to come up with convenient snacks to satisfy the kids (and me) during those weak moments. These raw cacao and almond butter fudge bites are perfect for this as they store in the freezer for up to a month and are filled with nutrient dense ingredients like raw cacao and coconut oil.
I'm really excited to share the recipe for my raw cacao and almond butter fudge over on 
Paleo Parents
. I've been following Stacey from Paleo parents for a while, Stacey and her family are a total inspiration and have an incredible amount of knowledge, along with five books they know what they are talking about! I've learnt so much from people like Stacey on my Paleo journey and am honoured to be invited to guest post. You can check out some of their books below:
Thank you Paleo Parents!
Click 
here
 for the recipe
Quick freezer fudge bites filled with nutrient dense ingredients like raw cacao and coconut oil
If you like this raw cacao and almond butter fudge recipe you might also like my coconut fudge recipe (here), another great treat to store in the freezer 🙂
Raw Cacao and Almond Butter Fudge