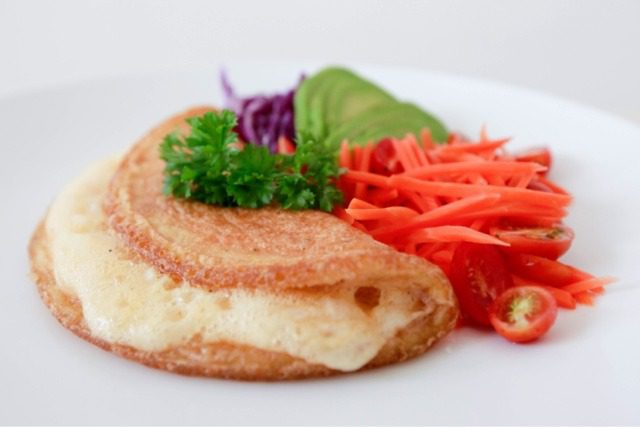 Fluffy 3 Egg Omelette by Jean Imbert
I discovered Jean Imbert's 3 egg fluffy omelette on a friends Instagram page and had to give it a go, it looked so interesting with the light fluffy egg oozing out of the folded omelette. You basically need to whisk the eggs until you have a nice mousse texture and double cook it in the pan first with oil, then when you can lift the sides, tuck some butter in to make it crispy on the outside and light and moussey on the inside. Wow!
When I'm making Jean Imberts fluffy omelette for my kids, I use a small non stick pan and use 2 eggs instead of 3. I also tried it with a sprinkle of some cheese before folding and I bet some finely chopped bacon bits and chives would be amazing too.
I really recommend giving it a go! Hope you enjoy 🙂
May xx