Things I like to make – Divine Sugar Free Orange Cake
This divine sugar free whole orange cake recipe by sugar free kids is one that I keep making over and over. It's one of my favourite recipes to make when I can get my hands on organic oranges. It is light, soft, moist and keeps for days in the fridge so you can also make it ahead of time.
Things I like to make – Divine Sugar Free Orange Cake
The recipe requires boiling a couple of oranges for 2 hours so I usually cook 6 oranges at once, then divide into portions and freeze so I can reduce the cooking time for when I make this beautiful cake again.
I love to decorate the cake with sliced kumquats which look like teeny oranges and for this picture I used fresh stevia leaves from the garden. You could also sprinkle wih shredded coconut, cacao nibs, pomegranate for a wonderful pop of colour or anything else you have on hand.
This cake stores really well in the fridge, so you just need to add the cream and decorate before serving.
Here's a shopping list for some of the pantry items needed:
Almond meal (buy on iHerb or Amazon)
Stevia powder (buy on iHerb or Amazon)
Rice Syrup (I used honey instead)
Coconut oil (buy on iherb or amazon)
iHerb now offers free shipping to Australia.
Use Discount code BBH440 for $10 off your first order!
This recipe was also featured in Sarah Wilsons I Quit Sugar Kids Cookbook. You can get a copy of it below or read my review here where I also cooked up a few of the recipes (and there's a bonus simple paleo friendly caramel sauce recipe in the review too!):
Get the digital version here
visit Sugarfree Kids and get the recipe here!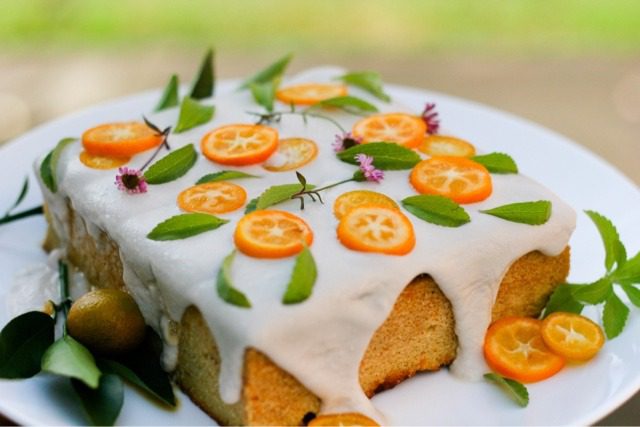 Things I like to make – Divine Sugar Free Orange Cake
Sha from
sugarfree kids
makes really lovely healthy refined sugar free recipes that are wonderful for the whole family. She's one of my favourite
instragram
buddies and you can check our her Facebook page
here
.
THINGS I LIKE TO MAKE
This series of posts is a collection of my favourite recipes from other real food bloggers and cooks that I make on a regular basis. You can see more of the things I like to make on the recipes page (scroll to the end of the page) I hope you find this section useful and you might like to try these recipes out too. All the food and photos are cooked and taken by me. There is no affiliation with these other bloggers or cooks, they probably don't even know they are listed here. The only affiliations are for any links to purchase ingredients or books within the posts which I really appreciate your support to keep up my blogging efforts!
Things I like to make - Divine Sugar Free Orange Cake