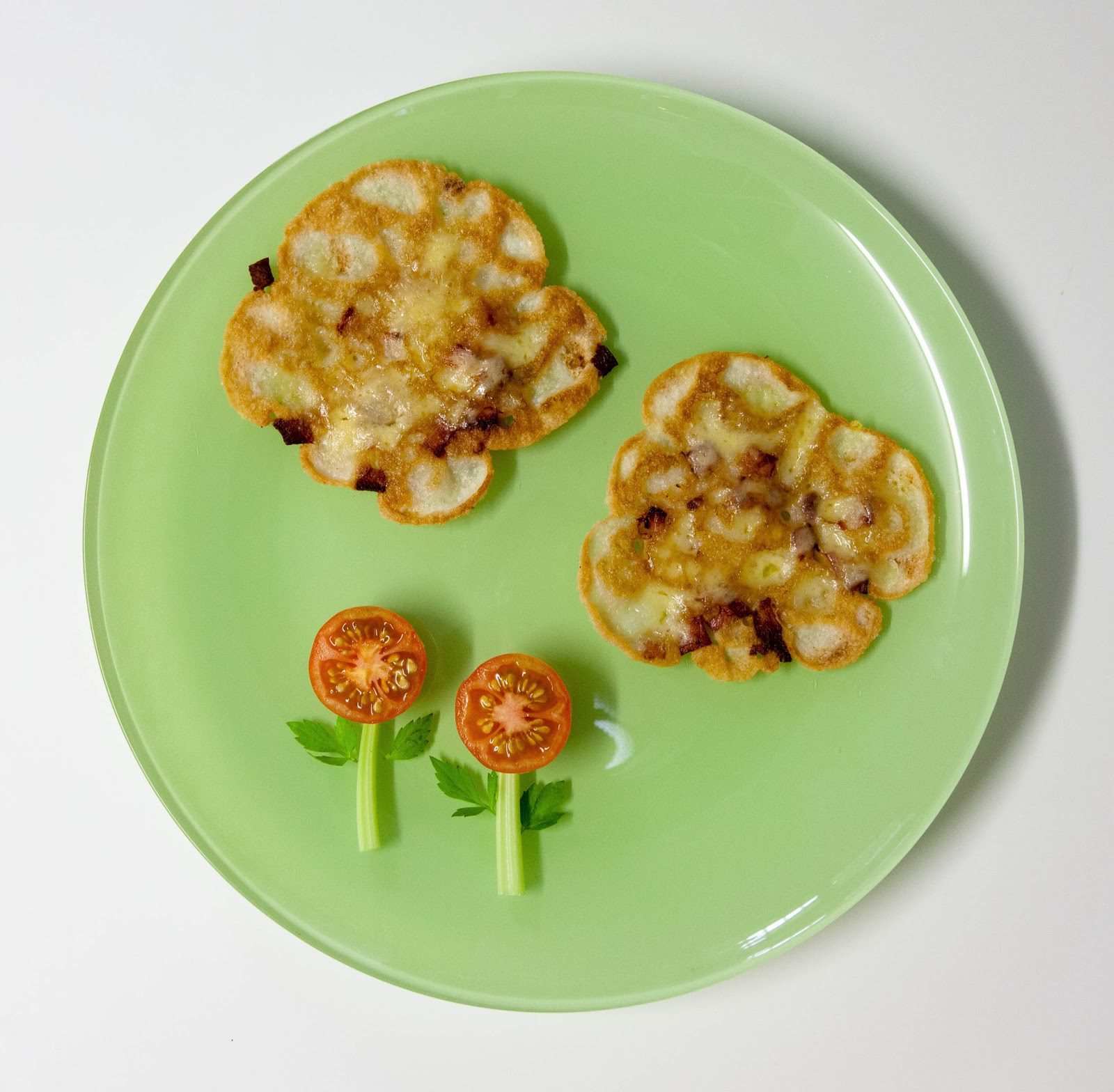 Crispy Cheese & Bacon Clouds (Cheese free & Vegetarian options)
I was trying to make Cheese & Bacon Blinis with my favourite 3 ingredient batter by My Heart Beets, it was impossible to get them perfectly round. So now these are called Cheese & Bacon Clouds. Making fun names for foods and getting the kids involved makes the whole eating process so much more enjoyable for everyone!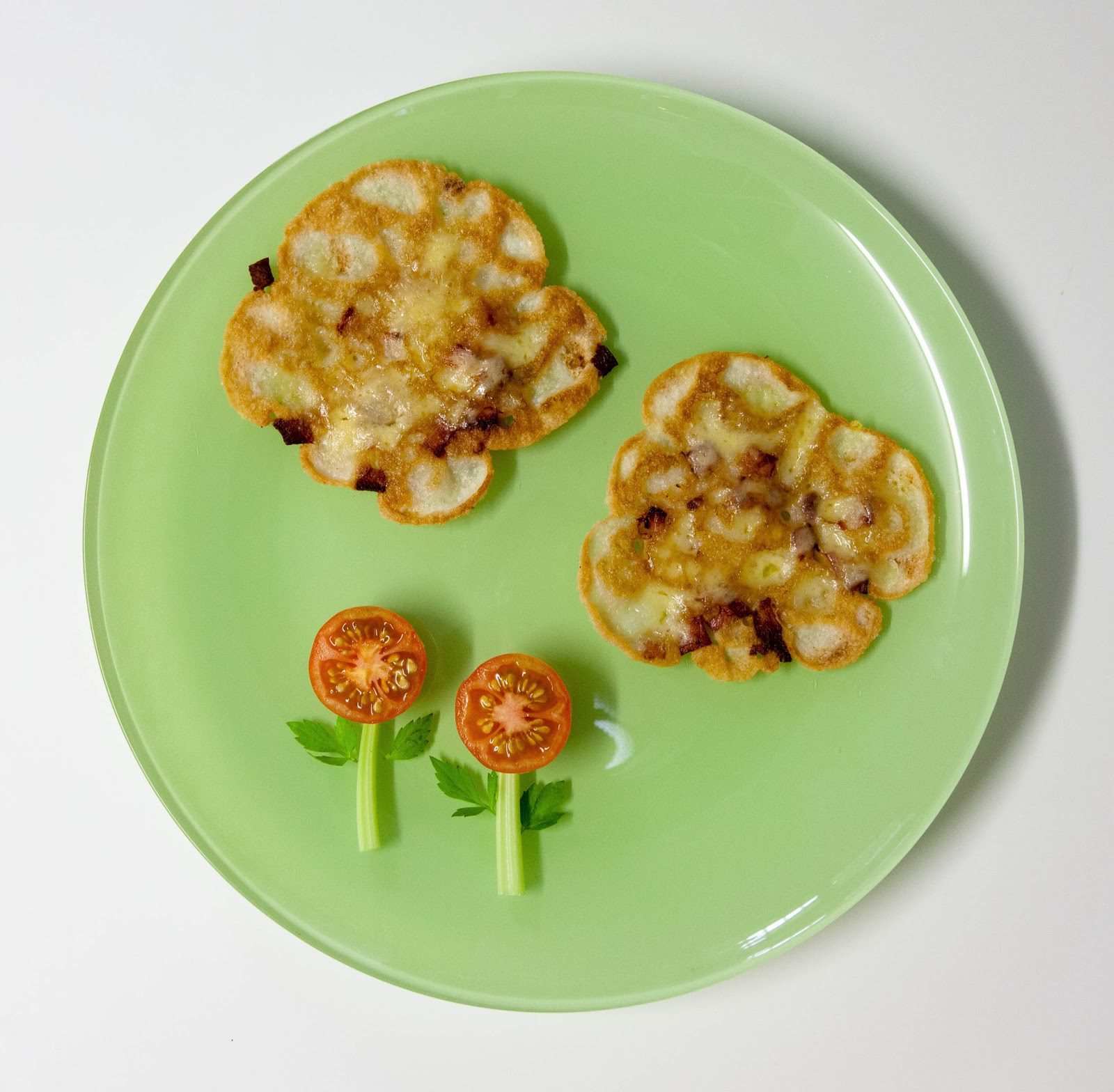 Crispy Cheese & Bacon Clouds with Assorted Veggie Art
You can leave the cheese out if you do not have any dairy and simply have them as Crispy Bacon Clouds or to make them Vegetarian you could replace the bacon with some caramelised onions, mushrooms or any preferred veggie that's not watery would work well.
It's also a great idea to have some pre-cut veggies like cherry tomatoes, celery & carrot sticks, capsicum strips and some fermented veggies out so the kids can make some veggie art on their plate with the Crisply clouds for a creative activity that's then rewarded as a delicious meal for breakkie or lunch!
The options are endless!
You will need:
1 portion of My Heart Beets 3 ingredient batter
diced bacon (or onions & mushrooms for Vegetarian option)
grated organic cheese (optional)
Assorted veggies cut into small pieces (cherry tomatoes, celery, carrots, radish, cucumber)
Some fermented veggies (optional)
Ghee for frying
Method:
Make the batter as per instructions. You will need a pouring consistency just thicker than a crepe batter so add water if needed
Melt 1 tbsp of ghee in a pan on medium high, if the bacon is fatty, reduce the ghee to 1tsp as the bacon fat will melt but you will need the oil to make the batter crispy so don't skimp too much!
Depending on the size of your pan (I can make 3 at a time), take about a tbsp of bacon (or onions/mushroom) per 'cloud' and lightly fry in the ghee
Divide into 1 tbsp portions in the pan
Gently pour the batter over the bacon (or onions & mushrooms)
Reduce the heat to medium low
Allow the batter to cook through low and slow, there should be some fat to make it sizzle and crisp up
When it is a nice crispy golden brown underneath, flip it over to brown the other side
Sprinkle some grated cheese on the top (if using)
Plate and allow the kids to create a little veggie artwork with their 'clouds'
Hope you enjoy! Please leave a comment if you do! xx
Crispy Cheese & Bacon Clouds (Cheese free & Vegetarian options)
Ingredients
1 portion of My Heart Beets 3 ingredient batter
diced bacon (or onions & mushrooms for Vegetarian option)
grated organic cheese (optional)
Assorted veggies cut into small pieces (cherry tomatoes, celery, carrots, radish, cucumber)
Some fermented veggies (optional)
Ghee for frying
Instructions
Make the batter as per instructions. You will need a pouring consistency just thicker than a crepe batter so add water if needed
Melt 1 tbsp of ghee in a pan on medium high, if the bacon is fatty, reduce the ghee to 1tsp as the bacon fat will melt but you will need the oil to make the batter crispy so don't skimp too much!
Depending on the size of your pan (I can make 3 at a time), take about a tbsp of bacon (or onions/mushroom) per 'cloud' and lightly fry in the ghee
Divide into 1 tbsp portions in the pan
Gently pour the batter over the bacon (or onions & mushrooms)
Reduce the heat to medium low
Allow the batter to cook through low and slow, there should be some fat to make it sizzle and crisp up
When it is a nice crispy golden brown underneath, flip it over to brown the other side
Sprinkle some grated cheese on the top (if using)
Plate and allow the kids to create a little veggie artwork with their 'clouds'