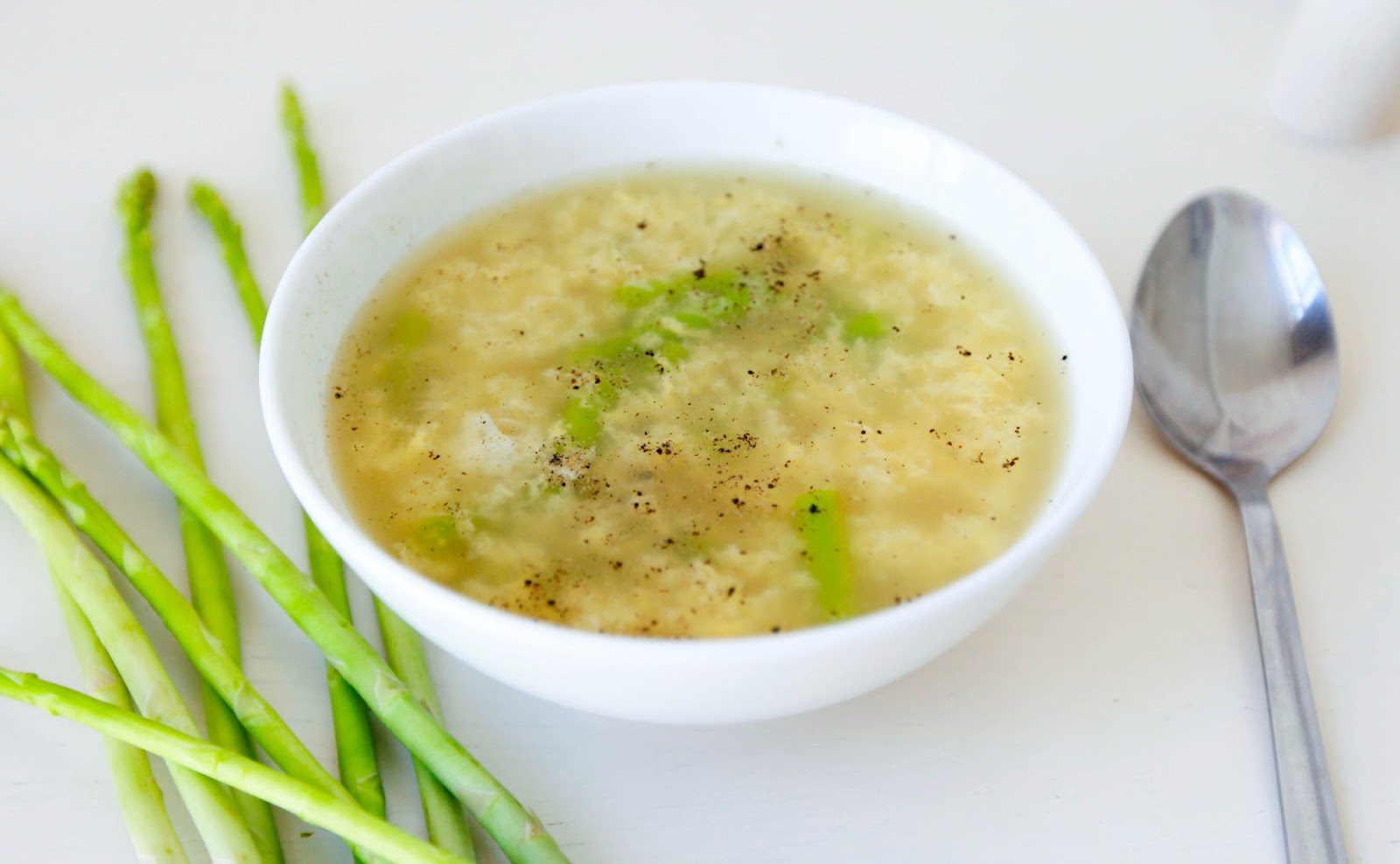 Asparagus and Egg Soup with Bone Broth
This asparagus and egg soup recipe reminds me of my mums crab and asparagus soup less the crab. It's light and delicate with the soft broken egg running through the soup. Using bone broth as the base, it makes a wonderfully simple and nutritious meal or starter.
Asparagus and Egg Soup with Bone Broth


With only three main ingredients consisting of bone broth, asparagus and egg, you are packing in some gut healing gelatin, vegetables, protein and a whole bunch of vitamins and minerals in one bowl. It's one of the cheapest superfoods you could be eating.
If you don't have any bone broth ready, you can take a look at my bone broth – 3 ways recipe here and choose the stove top, pressure cooker or slow cooker version.
Asparagus and Egg Soup with Bone Broth
Asparagus and Egg Soup with Bone Broth
Prep Time: 2 mins
Cook Time: 8-10 mins
Total Time: 10-12 mins
Serves 1
You will need:
1 to 1.5 cups of bone broth
2-3 stalks of asparagus (washed and cut in 1 inch pieces, woody ends removed)
1 egg
Pinch of salt & pepper
Method:
Defrost The bone broth over night in the fridge of frozen
Place in a small saucepan
Bring to a low simmer for 6 mins
Do not let the bone broth boil
Add the asparagus, simmer for another 2 mins
Crack the egg in the bone broth and use a fork or chopstick to gently mix through
Remove from heat
Sprinkle on some freshly ground pepper
Hope you enjoy 🙂 if you are looking for more bone broth ideas check out my recipes page. If there is something you want to see more of, leave me a comment <3
Asparagus and Egg Soup with Bone Broth
Ingredients
1 to 1.5 cups of bone broth
2-3 stalks of asparagus (washed and cut in 1 inch pieces, woody ends removed)
1 egg
Pinch of salt & pepper
Instructions
Defrost The bone broth over night in the fridge of frozen
Place in a small saucepan
Bring to a low simmer for 6 mins
Do not let the bone broth boil
Add the asparagus, simmer for another 2 mins
Crack the egg in the bone broth and use a fork or chopstick to gently mix through
Remove from heat
Sprinkle on some freshly ground pepper