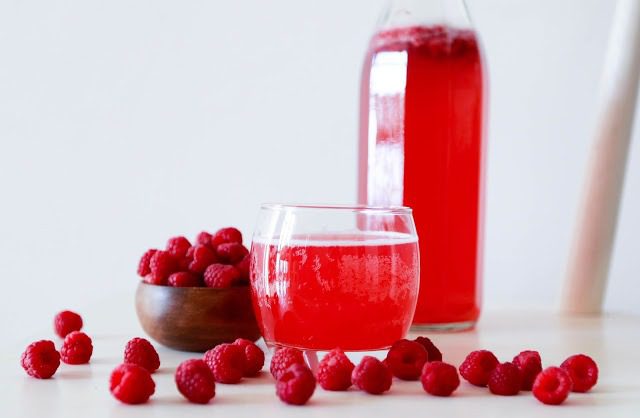 How to Flavour and Create a Fizzier Kombucha Brew with a Second Fermentation
In this Post:
Learn how to flavour your kombucha tea with a second fermentation
Learn how to make you kombucha fizzy like soda
Find lots of flavour inspiration
You can learn how to make your first batch here
If you are looking to replace your soft drink habit with something healthier, Kombucha tea is a great way to curb those cravings for something fizzy and sugary. There are lots of health benefits which you can read here.
Kombucha tea is fine to drink after the first fermentation, however, if you desire a fizzier & flavoured brew, you can flavour it with a second fermentation. The possibilities of flavours are endless. My kids love their daily 'buch' and it is so easy to make.
HOW TO FLAVOUR KOMBUCHA TEA WITH A SECOND FERMENTATION
Pommegranate & Ginger Kombucha Tea after 5 days of fermentation
You will need:
Flip top jar or bottle about 750ml to 1L capacity (Ikea currently stock them for $1.99)
Fruit and/or fresh juice (preferably organic, 100% no added nasties or freshly squeezed is best), herbs, spices, fresh fruit of your choice
1tsp organic sugar dissolved in a little water (optional – it is best to bottle your kombucha when it is still slightly sweet, if you miss this window, just add a tsp of dissolved sugar)
Enough fermented Kombucha tea to fill your bottle/s
Method:
The below steps are a general guide. You can scroll down for more recipe ideas
Strain Kombucha tea into an airtight glass bottle, and simply add desired flavourings
For juice, use about 10 juice 90% Kombucha tea
For fruit, add about 20% fruit to your preference
For all other flavourings, it's best to use a minimal amount and experiment with your preferred flavourings
You can check out my individual recipes under the Kombucha section on the recipe pagefor variations like Ginger & Turmeric, Passionfruit, Lemongrass and more
The flavour will intensify further while fermenting
Allow to ferment for another 2 – 5 days
You can store it in the fridge once the fermentation has completed, but it's fine to drink at room temperature if preferred
Ensure you open the lid every 3 days or so to 'burp' the jar to avoid them exploding. I highly recommend doing this if you live somewhere warm
Below are some flavour inspirations or you can find more here on the recipes page.
Need a Kombucha SCOBY? Buy one 
here
 in Australia or go to 
Kombucha Kamp
 for USA, Canada & Worldwide
ENJOY!
How to Flavour and Create a Fizzier Kombucha Brew with a Second Fermentation
Ingredients
Flip top jar or bottle about 750ml to 1L capacity (Ikea currently stock them for $1.99)
Fruit and/or fresh juice (preferably organic, 100% no added nasties or freshly squeezed is best), herbs, spices, fresh fruit of your choice
1tsp organic sugar dissolved in a little water (optional - it is best to bottle your kombucha when it is still slightly sweet, if you miss this window, just add a tsp of dissolved sugar)
Enough fermented Kombucha tea to fill your bottle/s
Instructions
Strain Kombucha tea into an airtight glass bottle, and simply add desired flavourings
For juice, use about 10 juice 90% Kombucha tea
For fruit, add about 20% fruit to your preference
For all other flavourings, it's best to use a minimal amount and experiment with your preferred flavourings
You can check out my individual recipes under the Kombucha section on the recipe page for variations like Ginger & Turmeric, Passionfruit, Lemongrass and more
The flavour will intensify further while fermenting
Allow to ferment for another 2 – 5 days
You can store it in the fridge once the fermentation has completed, but it's fine to drink at room temperature if preferred
Ensure you open the lid every 3 days or so to 'burp' the jar to avoid them exploding. I highly recommend doing this if you live somewhere warm